Description:


Get one of these freaky and cool looking Trendy Gear 3D Animal Ski Mask that guarantees to maintain a comfortable face temperature and do not shy away from winter walks through pristine covered-in-white sceneries. This mask definitely draws attention and could there be anything better than transforming into your favorite animal when you want to stay anonymous? :-)


Look like your favorite furry friends with our Trendy Gear 3D Animal Ski Mask! Take to the slopes looking like a cat or dog and make your friends do a double-take! You've cat to be kitten me right meow!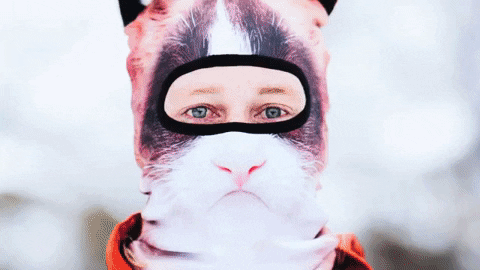 Features:

-Sun and wind, snow and rain... Ah, your face and ear are under great exposure to these harmful factors.
-Made of hi-tech Polyester fibers, this face mask provides great protection to your face, ears and neck from sun, wind, cold and snow. Soft and comfortable. Its breathable material allows easy breath but ultra-protection.
-Universal unisex size (43cm(18") x 25cm(10")) stretchable balaclava that can fit any size head comfortable and durable. Which has the function of moisture absorption, perspiration and quick-drying.
-A great accessory to be fashion and functionality at the same time.
-It is ideal for use when skiing, snowboarding and other outdoor sports.